Search Engine Optimization
"The best place to hide a dead body is page 2 of the Google search results."
If you're not on the 1st page of Google, 9 out of 10 prospects will never find you.
The goal of SEO is to: Attract visitors to your site • Convert them into leads • Close them as customers • Nurture recurring sales
Organic Search
After initial keyword research, we want to get a lay for the land & perform a website audit. This will uncover any opportunities for improvement & give us an idea of how much work is needed to optimize your site for the search engines.
On-Page SEO
In order to rank for specific keywords or to rank in the local search results, we need to implement on-page SEO from URL structure fixes to an internal linking strategy to the creation of keyword-rich meta tags. On-page SEO is highly important.
Link Building
Backlinks are the internet's currency. Each link back to your site is essentially a vote in a popularity contest. Google favors websites who have high quality links from relevant websites as well as the number of links back to your site.
96% of users do not scroll past the first page of search engine results.
A main goal of SEO is to ensure your site is seen first, before your competition. Go to Google & run a search for any product or service. Yep, there are millions of results but you will only pay attention to a few of them. Wonder how those sites won the lotto & got so lucky? Hint: They've got a great SEO strategy in place.
Don't take on SEO alone. That's just scary! We've heard from people who've tried & told us they felt they were "taking 1 step forward & 3 steps back". There's thousands of moving parts in SEO as a whole, we know each part intimately & can help escort you through this frontier. Or, if you prefer...you can do what you do best & sleep easier knowing we're doing what we do best.
Often, it's the small one-off things that cause us grief. Yup, that's the case with SEO. It seems simple enough right? Just toss a boat load of keywords onto your site & you're done. Well, that's about the same as saying to get your Ph.D all you have to do is study a lot. Well that's partly accurate, it doesn't cover the many factors & steps involved.
We believe the best formula for online marketing success is a mix of data & science with creativity & strategy. Someone out there is getting all the traffic & customers that you should be getting. Let's have them come to you.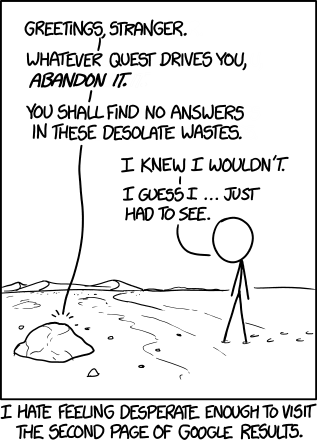 Keyword Research / Strategy
Before we tackle anything else, we conduct Keyword Research. We can't successfully help a business unless we know what they & their competitors are offering. Once we have selected the best keywords, we can start working toward increasing your ranking & traffic.
Social Media Marketing
In order to spread the word about your amazing blog article, gorgeous website or your products & services, we go to where your customers are...on social media. Here we're able to promote your brand & engage with your potential customers.
Tell us about your project
Let's get your site visible to more people & get you found.
Our team is looking forward to working with you & showing you just how helpful SEO can be. SEO is your friend.
"Dan of Rugged SEO is a pleasure to work with. He's very knowledgeable about many aspects of digital marketing, and has helped with our SEO efforts. We saw results quickly, and I look forward to continuing to work with Dan."
"Dan performed a website audit for me. He was excellent at communicating with and explaining things to me, and I was very pleased with the thorough and detailed report he produced for me. I will continue to work with Rugged SEO and would recommend Dan to other small-business owners."
"We loved how thorough Rugged SEO is.  The reports, along with the layout and recommendations were just what we needed.  Highly recommended!"